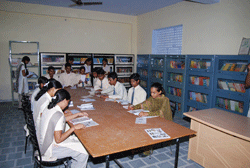 Sunder S. S. College is located at Village - Mahapura, Tehsil - Sanganer, District - Jaipur of Rajasthan. Nearest Railway Station is Jaipur and Nearest Town is Bhankrota from the college. Thus, in this manner our institute is only few kilometers from Railway Station and Town as well. We are glad to have a education institution of S. S. (Shiksha Shastri) with 100 intake in our small town.

Sunder S. S. College is a center in education of Shiksha Shastri Education and was established by "Sundar Public School Samiti" a charitable trust established in 2006-07 under Rajasthan Society Registration Act, 1958 with registration no. 30/Jaipur/2006-07. Overall financial and managerial administration of Sunder S. S. College is being operated by this respected trust.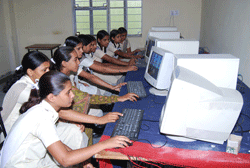 Sunder S. S. College is determined to make its student be able to become best educators/teachers when they joins their teaching line.

Society Registration Certificate (Click Here to View)

NCTE WEBSITE LINK (Click Here to View)

At present, our institute is having intake capacity of 100 students under co-ed education to teach them in a best educational environment.

Sunder S. S. College is dedicated to create high level environment in the filed of education to create best teachers for future for this we have organized many other events also like free training course and others.